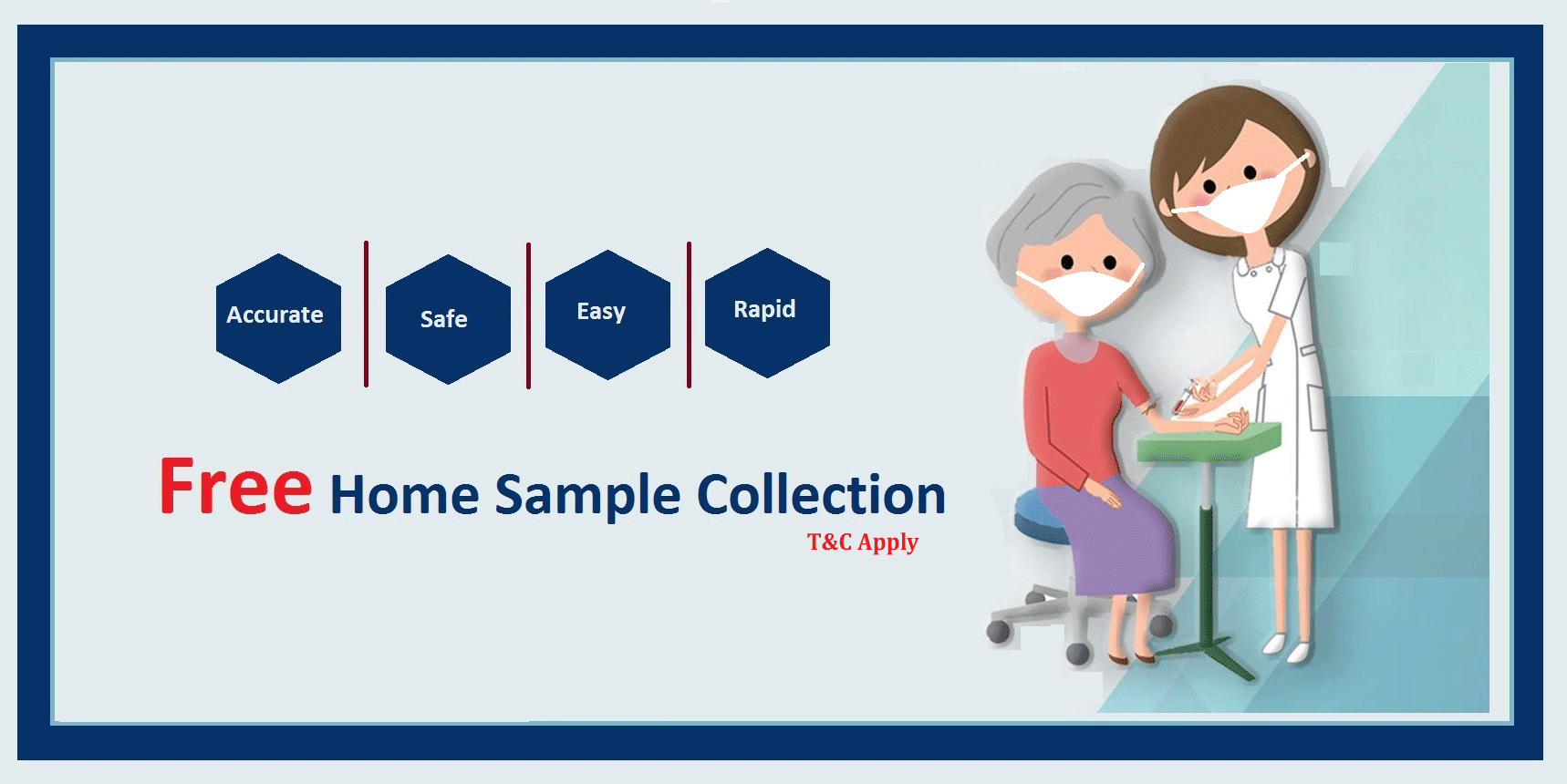 1. Understanding the need for taking diagnostic services to home. CAM PATH LAB offers the convenience of home collection. Trained technicians arrive at the doorstep of the patient to collect samples. Reports are either mailed or delivered at home on special request. CAM PATH LAB has already put in place a network of technicians and an easy call facility to ensure patients get the best of services within the comfort of their own homes.
2. The service employs a team of skilled phlebotomists who collect the samples within the comfort of your home. Our experienced team is competent in the collection of sample from the very ill, the frail and the young. Our lab home initiative is the ideal home laboratory solution for senior citizen, people with disabilities, people who prefer the privacy of their home and even people who are simply busy at work.
3. The prior appointments can be made calling at 0172 2230000 the service is available from 6:30 am to 7:30 pm i.e. from Monday to Saturday and Sunday 6:30 am to 1 pm only. The service charges is dependent on the distance .
4. Insist on CAM PATH LAB:
A. Highly trained team of phlebotomists are experts in single prick blood collection
B. Flexible timings we understand your needs and hence we collect samples as early as 6:30 am or late evening.
C. Customers can book home visit through a call/sms/whatsapp or by filing a simple online form.
D. Printed, emails and whatsapp reports for your records.
E. Sunday service: we go the extra mile for your conveniences. We collect sample even on Sunday.
Fill the form given below to book your appointment: